I'm very happy to be involved with Digital Revolution, an exhibition at the Barbican next summer that celebrates the transformation of the arts through digital technology. My role is to tell the story of digital in 100 creative projects. The selection includes computer art, video games, film, music, cd-roms and of course websites.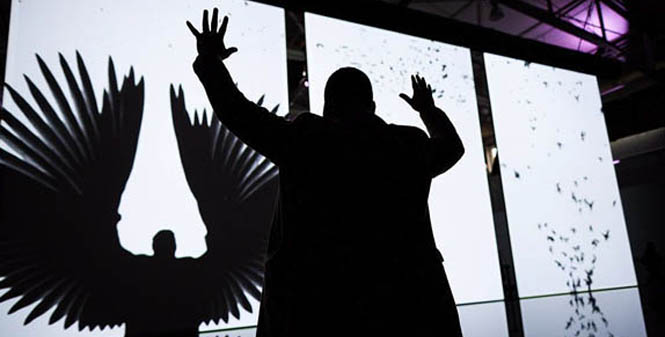 The exhibition brings together a range of artists, filmmakers, architects, designers, musicians and game developers that have pushed back digital boundaries. There are commissions from artists including Fred Deakin, Rafael Lozano-Hemmer, Aaron Koblin and Umbrellium, with will.i.am, Google and Double Negative getting involved too.
As Neil McConnon, Head of Barbican International Enterprises, says "the exhibition will transform the Barbican into an animated canvas – inspiring digital natives, gamers, movie fans, retro geeks, family groups and art fans alike."
The curator is Conrad Bodman, who gave us Game On, an amazing exhibition of the history of video games that I saw at The Barbican in 2002 (still going strong). At the time I thought, someone needs to do this for websites – eight years later I got my act together.
So where do I start with my 100 projects? The beginning seems like a good place, with Christopher Strachey's 1952 programme, Love Letters but this predates my remit by twenty years, so we'll have to see how that goes. Another good starting point is the invention of the microprocessor in 1971 but that would exclude Pong – and we can't have that. Other musts are the first games console – the Magnovox Odyssey, the first example of CGI – Yule Brinner's robot vision in Westworld, Lilian Schwartz and Ken Knowlton's animations at Bell Labs,  the first multiplayer online game – MUD1 – and classic video games like Space Invaders, Asteroids, Tetris and Super Mario. Musicians that first explored digital music including Herbie Hancock and Peter Gabriel should be represented and hip hop's role in popularising the sample cannot be ignored. Personal favourites like Antirom, the Barbarian Group, Danny Brown, Hi-ReS!, JODI, John Maeda and Olia Lialina will probably make the cut. Then you've got Apple, Commodore, Sinclair, Pixar and Google to add to the mix. Phew!
It's going to be fun. Feel free to send me any suggestions.