Appearing as part of Digital Shoreditch's Great Digital Exhibition, Error 404 celebrates websites made by the first generation of Shoreditch agencies. Websites from Airside, De-construct, Deepend, Digit, Hi-Res!, Large, Lateral and Less Rain displayed on the vintage hardware and software of their time.
Alongside this culturally important work is the very first webpage, reunited with the first browser and shown on a NeXT Cube. This is a rare opportunity to explore first-hand Tim Berners-Lee's original vision for the Web.
The show also includes artwork by pioneering iconographer Susan Kare, the designer behind the original Mac interface, MacPaint, HyperCard and Windows 3.0. Without exaggeration, her work has influenced the way billions of people think.
WHERE: Shoreditch Town Hall (map)
WHEN: 20th-31st May, free after 12pm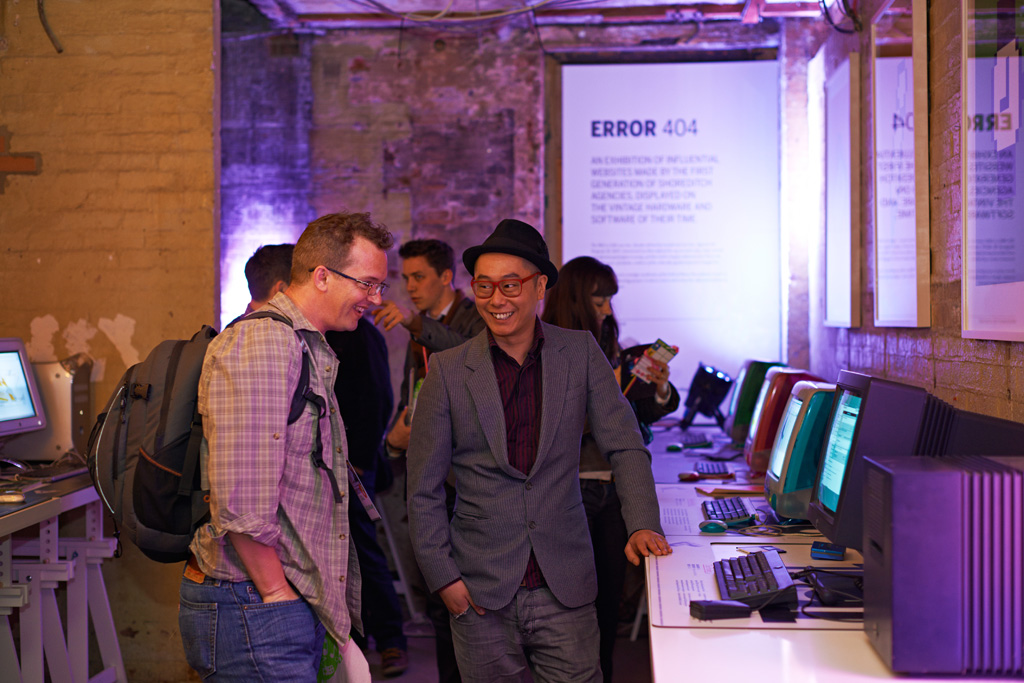 Error 404 is not just a nostalgic recollection of the birth of Silicon Roundabout. As part of a wider digital archaeology project, it seeks to restore and archive the influential websites of our recent digital past.
The early years of the web were a period of experimentation. Shoreditch based writers, designers, artists, illustrators, filmmakers and musicians dived into the unknown. In doing so, they invented modern culture. Tragically, evidence of this culturally significant period is largely lost.
Take Deepend. Back in 1994, while their contemporaries were exploring the web's technical possibilities, Deepend defined its aesthetic potential. Deepend's sites for VW Beetle, Hoover and the Design Museum set the standard the rest of the industry aspired to. In 2001, Deepend fell victim to the dot-com crash. Its groundbreaking work disappeared with it. This is not an isolated case, many of the formative sites from agencies like AMX, HyperInteractive, Mook and many others can no longer be seen. Error 404 explores these forgotten roots.
Curator Jim Boulton says, "Like all archaeological projects, digital archaeology helps us to plug gaps in the historical record. An often quoted stat is that in 2008, there were just 15 media and technology companies in Shoreditch. This is just not true. The story starts in the mid-90's. Error 404 does its bit to set the record straight."